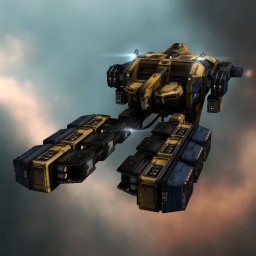 Estimated Prices
These are only estimated market prices and can vary from ingame prices depending on the shiptype and market you are looking at. Especially capital ships that are not traded at the Jita market can be miles off.
Doctrines using this fitting
[Venture, Venture*]
Mining Laser Upgrade II

Small Shield Extender I
Small Shield Extender I
Adaptive Invulnerability Field I

Miner II
Miner II

Small Processor Overclocking Unit I

Hobgoblin I x1

Recognizing the dire need for a ship capable of fast operation in unsafe territories, ORE created the Venture. It was conceived as a vessel primed and ready for any capsuleer, no matter how new to the dangers of New Eden they might be, who wishes to engage in the respectable trade of mining.
The Venture has amazing abilities to quickly drill through to the ores and gases it's after, harvesting them at the speed necessary for mining in hostile space, and getting out relatively unscathed.