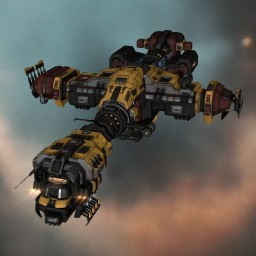 Estimated Prices
These are only estimated market prices and can vary from ingame prices depending on the shiptype and market you are looking at. Especially capital ships that are not traded at the Jita market can be miles off.
Doctrines using this fitting
[Noctis, Noctis]
Nanofiber Internal Structure II
Expanded Cargohold II
Expanded Cargohold II

1MN Afterburner II
Cap Recharger II

Salvager II
Salvager II
Salvager II
Salvager II
Small Tractor Beam I
Small Tractor Beam I
Small Tractor Beam I
Small Tractor Beam I

Medium Salvage Tackle I
Medium Salvage Tackle I

The Noctis marks Outer Ring Excavations' entry into the lucrative bulk salvaging market. Building on their successes integrating Marauder-class tractor technology into the Orca command platform, and innovations in automated salvaging technology, they designed a compact, affordable wreck recovery solution.
A refined version of the successful limited-run Primae design made the perfect hull to house this new equipment, as its salvaging heritage and advanced sensor suites complement and enhance the new technologies. The increased sensor footprint of the new vessel is more than compensated for by its incredible efficiency at retrieving and reclaiming wreckage.
The Noctis can fit up to five Salvage Drones, further enhancing its salvaging capabilities.